Genetic Testing Costly, Hard to Access, Survey Shows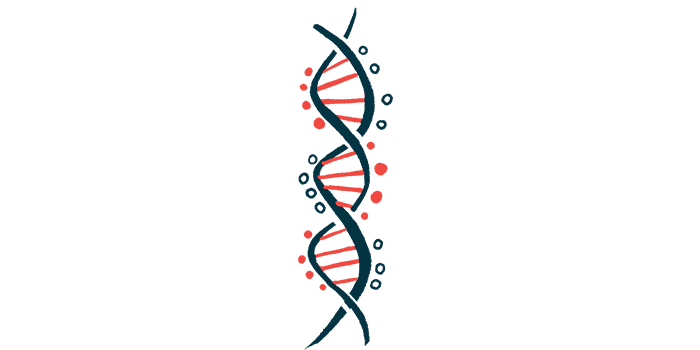 High prices, lack of access, and long waiting times are major barriers to people who want to undergo genetic testing for Parkinson's disease, according to a survey by the International Parkinson and Movement Disorder Society (MDS).
Survey results will be presented at the MDS Virtual Congress 2021, held online Sept. 17–22, in a presentation titled "MDS Survey of Genetic Testing and Counseling Practices for Parkinson Disease."
Mutations in certain genes, such as LRRK2 and GBA, are associated with an increased risk of Parkinson's disease. Genetic testing can help detect these mutations long before symptoms might develop.
The MDS Task Force for Genetic Testing in Parkinson's Disease aims to establish guidelines to regulate genetic testing and counseling. To better understand current practices and obstacles to genetic testing, researchers with the task force conducted a survey of MDS members around the globe.
The online survey — a 52-item multiple choice questionnaire — was sent to 8,858 MDS members.
Overall, 568 members completed the survey, of whom 52% were movement specialists and 31% general neurologists. The remaining 16% had other specialties. The majority of the respondents were from Europe (32%) and America (32%), followed by Asia/Oceania (25%) and Africa (11%).
Across the different world regions, 54% of the respondents reported that genetic testing was available only at selected centers. Moreover, 32% of general neurologists had access to genetic testing, while 14% reported lack of available tests in their country.
The major barrier to testing was its cost, according to 57% of the respondents.
"The results of this survey show that only half of the responders report that genetic tests are available in their regions. Cost is the most common barrier in most regions" Chin-Hsien Lin, MD, professor at the National Taiwan University Hospital, who was not involved in the study, said in a press release.
"In our region, because the national health insurance does not cover the fees for genetic tests, patients need to pay on their own. In this case, many patients who have a family history of Parkinson's disease, or movement disorders, or young-onset patients may not have the chance to receive the genetic tests to reach a molecular diagnosis," Lin added.
Additional obstacles preventing clinicians from providing genetic testing included the lack of genetic counseling (37%), the time for testing (20%), or time for counseling (17%), and lack of knowledge (14%). Only 8.5% of respondents reported no barriers to testing.
From the particular point of view of clinicians, the major barriers to genetic testing were its cost (65%), limited knowledge about genetics (43%), lack of access to genetic counseling (34%), and the logistics for getting tested (30%).
Additional barriers identified included patients' fears of discrimination or difficulties in obtaining insurance, as well as lack of information.
The survey focused on different types of genetic testing: for a single gene or a panel of genes, as well as more complex and broad tests called whole exome sequencing and whole genome sequencing. Whole genome sequencing is a technique that analyzes the entire genome of a person, while exome sequencing looks only for the regions in DNA carrying information for protein production (called exons).
When a genetic test was conducted, follow-up counseling was performed mostly by neurologists (52%), followed by genetic counselors (43%) and medical geneticists (30%).
However, 44% of the respondents said they were not comfortable performing genetic counseling.
"All this needs to be done by a team, including a neurologist, geneticist, genetic counselor and maybe social worker and counseling psychologist to provide required support, including emotional support and a further follow-up arrangement. These issues are of paramount importance for asymptomatic family members," said Lin.
Regarding availability across the world, genetic testing and counseling was more accessible in Europe (45%), followed by Asia/Oceania (29%), and America (19%). Africa was where testing was the least accessible, only available to 5%.
Overall, "access to clinical genetic testing resources and availability of genetic counseling is incomplete worldwide, with availability, cost, and time serving as major barriers," the researchers concluded. "Task force recommendations will need to incorporate the diversity of needs across the MDS regions."
"The results of this survey could give us a better understanding about the availability of clinical genetic tests and genetic counseling, and the hurdles in real world practice," said Lin. "I will look forward to the future MDS Task Force recommendations to incorporate the variable needs from different regions for future tailored medicine in movement disorders."