MJFF Awards $8.5M to 3 Teams Working to Image Protein Clumps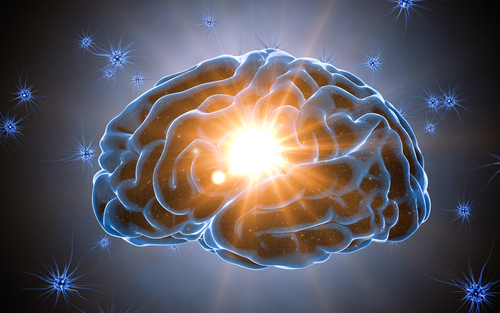 The Michael J. Fox Foundation (MJFF) has awarded a total of $8.5 million to research teams at AC Immune, Mass General Brigham, and Merck to develop a way to detect the protein alpha-synuclein in the brains of people living with Parkinson's disease.
The three are winners of the Ken Griffin Alpha-synuclein Imaging Competition, which was launched in September 2019 to promote research into a potential diagnostic tool for Parkinson's.
Alpha-synuclein is believed to play a role in the onset of Parkinson's symptoms. The protein forms abnormal aggregates, called Lewy bodies, in the brains of people with the disease, as well as in those brains of those with Lewy body dementia.
Through current methods, it is only possible to detect the presence of alpha-synuclein and Lewy bodies in brain tissue collected post-mortem. MJFF has supported research into its detection in living patients for over a decade.
The competition's goal is to find what is called a tracer — a molecule that allows for the identification of a specific target.
In this instance, the tracer would be for alpha-synuclein and included in a positron emission tomography (PET) scan, which already uses a radioactive tracer to generate a 3D image of the brain.
Most of the prize money, $7.5 million, was donated by Ken Griffin, the founder and CEO of the investment firm Citadel.
"I am proud to join The Michael J. Fox Foundation in supporting the important research driven by these incredible teams at AC Immune, Mass General Brigham and Merck," Griffin said in a press release. "We look forward to their continued progress as we work together to unlock game-changing breakthroughs for the millions of people living with Parkinson's disease."
Using its proprietary Morphomer discovery platform, researchers at AC Immune have isolated two potential small molecules for alpha-synuclein detection and moved them into clinical trials. AC Immune intends to use the grant money to continue its preclinical and clinical program to optimize and test an alpha-synuclein tracer compound, working with researchers at Lund University and Skåne University Hospital.
Researchers at Mass General Brigham plan to use the funding for a genetic approach toward alpha-synuclein detection. The team will run a high-throughput (automated to maximize efficiency) screen of a library of DNA, allowing for the rapid evaluation of billions of tracer candidates.
Candidate molecules identified will then be investigated using post-mortem tissue and cell cultures derived from patients' stem cells.
Researchers at Merck (known as MSD outside the U.S. and Canada) have already identified several potential small molecules that could be used as alpha-synuclein tracers, and intend to use the new funding to optimize such potential tracers.
Once optimization is complete, the Merck team intends to launch clinical trials of the most promising tracer candidates.
Under this competition, the team that makes the most progress over the next two years will be awarded an additional $1.5 million to support its work.