Former Tigers Baseball Legend Kirk Gibson Diagnosed with Parkinson's Disease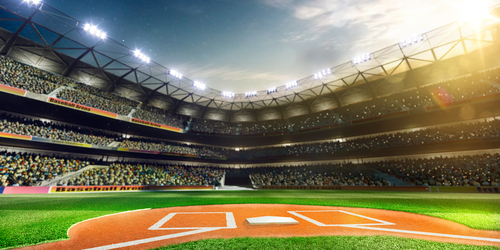 Former Detroit Tigers player Kirk Gibson was diagnosed with Parkinson's disease after being submitted to a series of tests. The diagnosis was announced through a statement from Fox Sports Detroit, where Gibson has been working as sports analyst since the beginning of the season. The former professional baseball player is 57 years old and has been away from the spotlight since Opening Day 2015.
"I have faced many different obstacles in my life, and have always maintained a strong belief that no matter the circumstances, I could overcome those obstacles," said Gibson in the statement. "While this diagnosis poses a new kind of challenge for me, I intend to stay true to my beliefs. With the support of my family and friends, I will meet this challenge with the same determination and unwavering intensity that I have displayed in all of my endeavors in life. I look forward to being back at the ballpark as soon as possible."
Fox Sports Detroit added that they plan to welcome the analyst back, and will assign him to broadcasts inasmuch as his treatment will allow. The Tigers, where Gibson spent most his career as a baseball player, also issued a statement: "The Detroit Tigers family wishes the best for Kirk Gibson, and our thoughts are with Kirk and his family. We are all hopeful for Kirk's return to the ballpark soon."
After a successful career as professional baseball player between 1979 and 1995, playing for several teams including the Detroit Tigers and the Los Angeles Dodgers, Kirk Gibson also served as the manager of the Arizona Diamondbacks for five seasons. The former player has now become a game analyst and made his last public appearance next to Mario Impemba and Rod Allen on Opening Day, after which he was replaced by Allen.
Parkinson's disease is a progressive and degenerative condition of the neurological system that affects between 500,000 and a million patients in the U.S. alone. The disease gradually affects movement capacities, causing symptoms such as shaking, stiffness, as well as balance and coordination difficulties. In early stages of the disease, the symptoms may be barely noticeable by others, and Gibson is expected to return to work. Gibson was scheduled to work 60 games at Fox Sports Detroit and is not yet known when he will come back to the broadcasting booth.
Despite the fact that there is no cure for the disease, researchers are working to find one, and have made several advancements over the past years. Currently, medication can increase life expectancy and quality of life, and there is a surgical option that may regulate parts of the brain and improve the symptoms.