1st Patient Dosed in Trial of UB-312, Vaccine Against Protein Clumps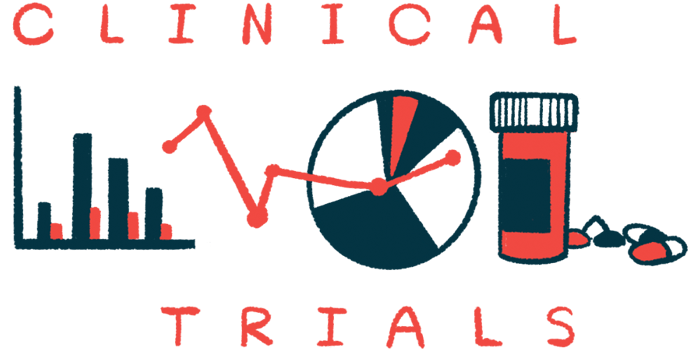 A first patient with Parkinson's disease has been dosed with UB-312, Vaxxinity's experimental vaccine therapy targeting alpha-synuclein, after treatment safety and tolerability was seen in healthy volunteers in a clinical trial.
This marks the beginning of Part B in the Phase 1 trial (NCT04075318), which is enrolling up to 20 people with early to mild or moderate Parkinson's at its site in the Netherlands. More information on enrollment and contacts can be found here.
"We are delighted to achieve another milestone for Vaxxinity as we initiate the next part of our clinical program in Parkinson's, an indication with clear unmet needs for a large patient population," Mei Mei Hu, CEO of Vaxxinity, said in a press release.
Clumps, or aggregates, of the protein alpha-synuclein are a hallmark feature of Parkinson's disease. These toxic aggregates can spread throughout the brain and contribute to cell death and disease progression.
Therapies that target alpha-synuclein have emerged as potential treatments for Parkinson's and related diseases, known as synucleinopathies.
UB-312, developed by Vaxxinity, is a vaccine that stimulates the body to develop its own antibodies against toxic alpha-synuclein. These antibodies can then target the abnormal aggregates that form in Parkinson's patients.
Part A of the trial tested UB-312 in healthy adults, ages 40 or older. Data show that UB-312 was safe at multiple doses, with few adverse effects. UB-312 also successfully stimulated the production of anti-alpha-synuclein antibodies that were able to enter the brain.
"Part A of our Phase 1 study demonstrated that UB-312 was generally safe and well tolerated at multiple dose levels, and that it successfully generated robust levels of titers against aggregated [alpha-synuclein] that crossed the blood brain barrier at meaningful levels," Hu said.
Part B of the trial — which will test UB-312 in Parkinson's patients — has been initiated, with the first patient recently dosed.
The study, being conducted at the Center for Human Drug Research in Leiden, is enrolling patients between ages 40 and 85 whose disease is in early to moderate stages, or at Hoehn & Yahr Stage 3 or lower stages at a screening for trial entry. Each person enrolled will receive 20 weeks of either UB-312 or a placebo injection, followed by 24 weeks of follow-up evaluation.
Study objectives are to determine UB-312's safety and immunogenicity — the ability to provoke an immune response — in Parkinson's patients.
The researchers will also perform protein misfolding cyclic amplification — a technique used to detect alpha-synuclein aggregates — to determine how well UB-312 breaks down alpha-synuclein. These experiments will be conducted in partnership with the Mayo Clinic and the University of Texas, and with support from the Michael J. Fox Foundation.
Preclinical research by United Neuroscience, now Vaxxinity, showed that UB-312 prevented alpha-synuclein clumping and improved motor function, body weight, and survival in mice with synucleinopathy.
Vaxxinity's technology is reported to differ from other forms of immunotherapy because it allows the antibodies to be produced directly in the body. "By turning the body into its own antibody 'drug factory', we develop medicines that are easier to make, easier to take and dramatically less costly," the company states in its website.
Vaxxinity is currently testing UB-312 for other synucleinopathies. The potential treatment was designated an orphan medicine for multiple system atrophy (MSA), another synucleinopathy, by the European Medicines Agency. It is also being evaluated for Lewy body dementia, a form of dementia related to Parkinson's.
This vaccine technology is also being tested for disorders that include Alzheimer's disease, migraine, and COVID-19.
"Developing vaccines that target chronic and difficult-to-treat diseases like Parkinson's are integral to our vision of providing cheaper, safer, and more effective medicines to the world," Hu said.