FDA Approves Ongentys as Levodopa Add-on for 'Off' Periods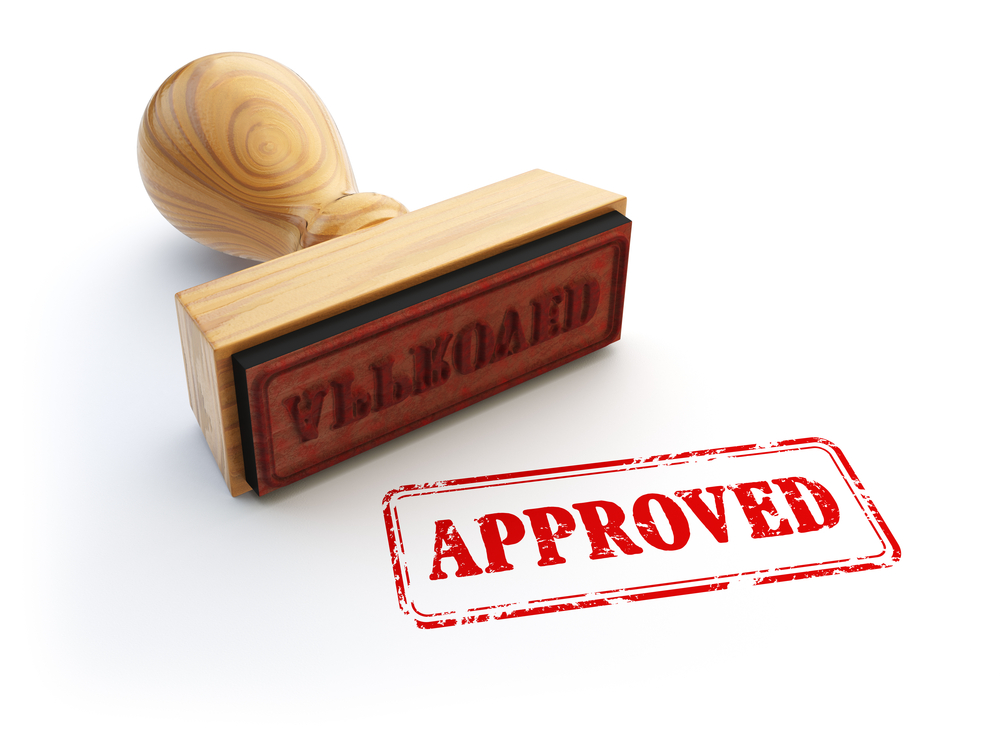 The U.S. Food and Drug Administration (FDA) has approved Ongentys (opicapone) as an oral, add-on daily treatment for Parkinson's disease patients experiencing off periods while on a levodopa/carbidopa regimen.
The approval is for 25 mg and 50 mg capsules, either taken once a day. It comes after Ongentys significantly reduced off periods — when the effects of a medication wear off before a new dose can be taken — and extended the periods of on-time without involuntary movements (dyskinesia) compared to placebo in two Phase 3 trials.
Neurocrine Biosciences, which owns the rights to Ongentys in North America, plans to launch the therapy later this year.
"The FDA approval of Ongentys provides patients living with Parkinson's disease with an important new treatment option to help manage the disruptive and unpredictable motor fluctuations by decreasing 'off' episodes and increasing 'on' time without troublesome dyskinesia when taking levodopa/carbidopa," Kevin C. Gorman, PhD, CEO of Neurocrine Biosciences, said in a press release.
Levodopa is considered the gold-standard treatment for Parkinson's. However, several years after starting the medication, patients often begin experiencing fluctuations in their motor symptoms caused by a faster wearing off of the treatment's effects. This means that the intervals in which symptoms are adequately controlled, called 'on periods,' become progressively shorter.
Levodopa can be converted to dopamine, counteracting the loss of dopamine-producing neurons in the brain, a hallmark of Parkinson's. But dopamine cannot cross the blood-brain barrier, a semipermeable membrane that protects the brain from the external environment, so levodopa needs to reach the brain before being converted.
Ongentys works to increase the amount of levodopa reaching the brain by blocking an enzyme, called catechol-o-methyltransferase (COMT), that breaks down levodopa in the blood. This is expected to prolong levodopa's effectiveness.
"As Parkinson's disease progresses, first-line treatments such as levodopa begin to lose effectiveness and the beneficial effects of levodopa begin to wear off more quickly, causing more frequent and often debilitating motor fluctuations in patients," said Robert A. Hauser, MD, a professor at the University of South Florida Parkinson's Disease and Movement Disorders Center.
"Clinical studies have shown that adding once-daily Ongentys to levodopa therapy significantly reduced 'off' time, leading to better and more consistent motor symptom control," Hauser added.
Ongentys is approved in Europe for Parkinson's disease patients using levodopa or combinations of similar therapies, who experience motor symptoms before the next treatment dose is due. In Europe, the medicine is marketed by Bial.
The FDA's approval was supported by 38 clinical trials, including two multinational Phase 3 trials — BIPARK-1 (NCT01568073) and BIPARK-2 (NCT01227655) — that included more than 1,000 Parkinson's patients treated with Ongentys.
These two trials included patients diagnosed at least three years ago, who had been experiencing fluctuations in motor symptoms — off time of at least 1.5 hours daily while awake — despite being on a stable levodopa/carbidopa regimen.
In BIPARK-1, 600 patients were randomly assigned to either one of three Ongentys doses — 5 mg, 25 mg, or 50 mg — or to another COMT inhibitor called Comtan (entacapone, marketed by Novartis), or to a placebo.
Treatment was given over 14 to 15 weeks while patients continued with their levodopa/carbidopa regimen. Its main goal was to determine whether Ongentys was better than a placebo at reducing off time. Secondary objectives included additional measures of motor and non-motor symptoms, as well as sleep problems.
BIPARK-1's results demonstrated that both 50 mg Ongentys and Comtan significantly decreased the duration of daily off periods and increased "on time" without troublesome dyskinesia, compared to a placebo. However, unlike Comtan,  opicapone led to favorable ratings in both the Patient Global Impression of Change (PGI-C) — which reflects a patient's beliefs about the efficacy of treatment — and the Clinical Global Impression of Change (CGI-C) — which evaluates overall illness severity and clinical changes in the condition over time.
BIPARK-2 included 400 people given either a 25 mg or 50 mg dose of Ongentys, or a placebo for 14 to 15 weeks. Results were similar to those of BIPARK-1, with patients on the 50 mg dose showing an absolute on-time without dyskinesia of 1.7 hours, compared to 0.9 hours in the placebo group.
An open-label extension of BIPARK-1 and BIPARK-1 later showed that a 25 mg dose continued to show reductions in off time and increases in on periods over one year of treatment, regardless of whether patients had been randomized to Ongentys or to placebo in the double-blind part of the main trials.
The most common side effects in both studies were dyskinesia, constipation, an increase in blood creatine kinase, low blood pressure, and weight loss.
"Due to the progressive nature of Parkinson's disease, those living with the condition often struggle to control their motor fluctuations, affecting a wide range of functions, including speech, balance and movement, which adversely impact many aspects of life," said John L. Lehr, president and CEO of the Parkinson's Foundation.
"The Parkinson's disease community is encouraged by the FDA approval of a new add-on treatment option to help patients further control symptoms, enabling them to better cope with this progressive disease," Lehr added.