Epilepsy Therapy Zonisamide Found to Reduce Parkinson's 'Off' Time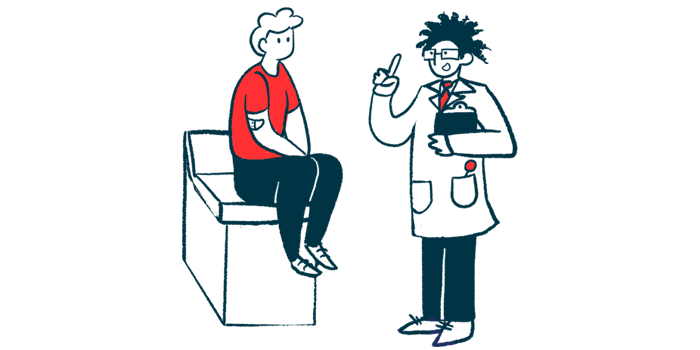 Treatment with zonisamide — an approved epilepsy medication — can reduce "off" time without worsening treatment side effects in people with Parkinson's disease, a new analysis of Japanese clinical trial data shows.
Notably, the use of zonisamide did not increase dyskinesia, the uncontrolled, involuntary movements common among Parkinson's patients undergoing treatment for the neurodegenerative disorder.
"Zonisamide improves wearing off [off time] without exacerbating dyskinesia in Japanese patients with [Parkinson's disease]," the researchers wrote.
The results were detailed in a study titled "Zonisamide improves wearing off in Parkinson's disease without exacerbating dyskinesia: Post hoc analysis of phase 2 and phase 3 clinical trials," published in Journal of the Neurological Sciences.
The standard treatment for Parkinson's is levodopa and its derivatives, used to replace the dopamine loss seen in patients with the disease. While these medications are generally effective at controlling symptoms, over time they almost always lead to dyskinesia as a side effect. It also is common for people treated with these medicines to experience "off" time, when their symptoms are not being fully controlled by the therapy.
Zonisamide (marketed in the U.S. under the brand name Zonegran, and as generics) was originally developed to treat epilepsy, but research has shown it also may be beneficial for people with Parkinson's. In Japan, the therapy is approved to treat Parkinson's and is marketed as Trerief.
Now, researchers at Fukuoka University and from Sumitomo Dainippon Pharma — the company that developed zonisamide — conducted an analysis of clinical trial data to understand the medication's effect on "off" time and dyskinesia.
The team analyzed data for 212 patients who participated in one of two Japanese clinical trials, in which participants were given either a placebo or zonisamide at doses of 25 or 50 mg per day for 12 weeks, or about three months. The mean patient age was 63.7 and the mean disease duration was just over 11 years. About a third of participants were male. All were being treated with levodopa.
Analyses showed that, compared with a placebo, 50 mg zonisamide significantly reduced "off" time — by nearly an hour per day, on average. This improvement was evident within about four weeks, or about a month, of starting treatment, more detailed analyses showed.
The lower dosage of zonisamide was associated with a slight reduction in "off" time, but the difference from placebo was not statistically significant.
Other analyses showed that treatment with zonisamide, at either dose, did not significantly alter the time spent with dyskinesia compared with the placebo. However, at the higher dose, the therapy actually significantly eased dyskinesia, as measured by the Unified Parkinson's Disease Rating Scale (UPDRS) part 4-33, when compared with the placebo.
"Zonisamide 50 mg significantly decreased the … score on disability of dyskinesia from baseline [the study's start] at week 12," the researchers wrote.
Further analysis showed that the proportion of participants who experienced an improvement in "off" time and a significant easing of dyskinesia was significantly higher among patients given the high dose of zonisamide, compared with those given the placebo (12.5% vs. 2.7%).
Collectively, these results "indicate that zonisamide 50 mg improves wearing off without exacerbating dyskinesia in patients with [Parkinson's]. Moreover, zonisamide 50 mg may potentially improve dyskinesia," the researchers concluded.
The team noted that this analysis has several limitations: it was conducted only on trials conducted in Japan, and all analyses were post hoc — meaning they were designed after the trial data had already been collected.
"Further research is therefore needed to confirm the generalizability of these results," the team wrote, noting a particular need for more studies on whether zonisamide might be effective for easing dyskinesia.