Practicing Mindfulness to Ease Parkinson's-related Anxiety, Depression: A Specialist's View
Considerable evidence has been published concerning the benefits of mindfulness-based stress reduction (MBSR) techniques in chronic pain, fibromyalgia, diabetes, chronic fatigue, psoriasis, arthritis, and individuals with multiple depressive episodes. This research has led to the hypothesis that MBSR may also be helpful for those with Parkinson's disease. 
Mindfulness-based interventions promote seven key pillars that aid in reducing anxiety by offering alternative strategies and skills to cope with stressful situations caused by physical, emotional, and psychological triggers. These seven pillars include non-judging, patience, trust, innocence, letting go, non-grasping, and acceptance. 
A study conducted by the British Psychological Society indicates that mindfulness interventions combined with cognitive behavioral therapy could contribute to various changes in patterns of coping with Parkinson's and the consolidation of existing coping strategies, including stress, confidence, negative thinking, and social relationships.
Up to 40% of patients with Parkinson's experience clinically significant anxiety, according to a study from the Postgraduate Medical Journal. "This anxiety may be a psychological reaction to the stress of the illness or may be related to the neurochemical changes of the disease itself. Antiparkinsonian drugs may have a role in the pathogenesis of the anxiety.
"The anxiety disorders in Parkinson's disease patients appear to be clustered in the panic disorder, phobic disorder, and generalised anxiety disorder areas. The degree of comorbidity between anxiety and depression in patients with Parkinson's disease is in excess of that found in patients without the disease, and anxiety in combination with depression may represent a specific depressive subtype in Parkinson's disease," the authors wrote.
Anxiety and depression can be eased by including mindfulness, meditation, and breathwork exercises into your routine. Simple suggestions I recommend are: 
Conscious Breathing: Every hour, take three big inhales and exhales with your arms raised in the air. This helps to interrupt any negative or looping patterns of thinking, and facilitates acceptance and letting go, as well as bringing new oxygen into the cells.
Mindful breathing for one minute: Close your eyes and notice where you feel your breath. Place your hands on your lower belly and notice how, on the inhale, the belly presses into the hands like a balloon, and on the exhale, it moves back into the spine. Try and count to three on each inhale and three on each exhale.
As your mind wanders, acknowledge the wandering and then use a word like "returning" to gently encourage the attention back to the breath. The goal is not to remove thoughts or get rid of the wandering mind; it is to train the mind to accept and ride the waves of emotions and be patient with uncertainty by including them into the space of steady awareness that we find through anchoring with the breath. This practice can be done for longer than one minute. Feel free to work your way up to six minutes.
A helpful aid can be to include "mantras" or phrases with each inhale and exhale to help focus the mind. For example, you could say "ease" on every inhale and "relax" on every exhale.
Loving kindness meditation: This is a practice where we offer heart-based care through phrases to ourselves and the individuals that make up our world — those close to us, those neutral to us, and those with whom we may have challenges. Practicing loving kindness cultivates generosity, a quality that immediately inspires a feeling of belonging and connectedness. In this practice, we begin with ourselves first and then extend the loving kindness out onto others.
  Examples include: 
"May I be happy."
"May I be healthy."
"May I be free from pain."
"May I be safe." 
"May all sentient beings be happy."
"May all sentient beings be healthy."
"May all sentient beings be free from pain."
"May all sentient beings be safe." 
Mindfulness-based interventions have the ability to reprogram brain conditioning and alter the ways in which we respond to the world. Parkinson's patients can benefit immensely from this method as a means of decreasing stress and anxiety while slowly increasing quality of life. 
***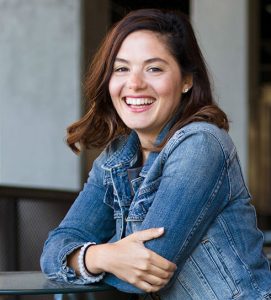 Alana Kessler, MS, RD, CDN, E-RYT, is a registered dietitian, nutritionist, weight management expert, and an accredited member of the CDR (Commission on Dietetic Registration) and the American Dietetic Association. She is also a yoga and meditation teacher, Ayurveda specialist, and the founder of the New York City-based fully integrated mind, body, and spirit urban sanctuary, BE WELL. Alana's BE WELL ARC System and Method Mapping technique is a holistic multidisciplinary approach to health and wellness that blends Eastern and clinical Western diet and lifestyle support to effect long-lasting behavior change.
A graduate of NYU with a BA and MS in clinical nutrition, Alana is dedicated to helping others learn how to nourish themselves, create balance, and understand their true nature through nutrition, yoga, and inner wellness. She leads Yin Yoga workshops and trainings as well as wellness retreats at international locations. Her health, fitness, and lifestyle expertise has been featured in Aaptiv.com, Droz.com, EatThis.com, RD.com, Redbook, WomensHealthmag.com, and Vogue. For more information, visit her website at bewellbyak.com.