Antipsychotics Use Climbs in Years Before Parkinson's Diagnosis: Study
The rates of starting an antipsychotic was higher in patients before, after diagnosis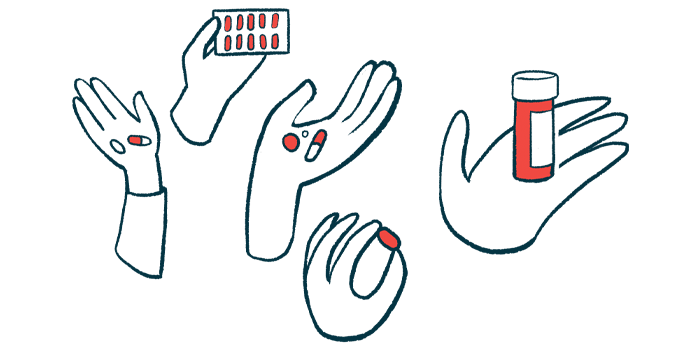 The use of antipsychotic medications is substantially more common among people with Parkinson's disease than in the general population, according to a new study based on national data in Finland.
Results show that the increase in antipsychotic use among Parkinson's patients is evident several years before the disease is diagnosed.
The study, "Incidence of antipsychotic use among community dwellers with and without Parkinson's disease," was published in Parkinsonism and Related Disorders.
Psychotic symptoms can include hallucinations — seeing, hearing, or otherwise sensing something that's not there — and delusions, which are fixed beliefs with no basis in objective reality. Psychosis is a common non-motor symptom of Parkinson's.
Like other non-motor symptoms, psychosis may occur during the so-called "prodromal" stage, before motor symptoms that define the diagnosis develop.
Antipsychotics are medicines that can help ease psychotic symptoms. While it's well documented that the use of antipsychotics is generally more common after a Parkinson's diagnosis, patterns of antipsychotic use in the years just before a diagnosis (i.e., the prodromal period) have not been systematically studied.
Using national databases, scientists in Finland analyzed patterns of antipsychotic use in the 10 years before and after a Parkinson's diagnosis.
"To our knowledge this is the first study that investigated the temporal changes in antipsychotic initiations in relation to [Parkinson's] diagnosis and evaluated also the prediagnostic period," the research team wrote.
The analysis included data for 20,994 people diagnosed with Parkinson's between 1996 and 2015 as well as data for 142,944 people without Parkinson's who were not on antipsychotics in the year before the follow-up period started. In both groups, the average age was just over 70, and slightly more than half were men.
Over the entire study period, 26.9% of the Parkinson's patients initiated treatment with antipsychotics, as did 9.7% of the comparison group. The most common antipsychotic medication prescribed to Parkinson's patients was quetiapine, sold under the brand name Seroquel.
"The initiation of antipsychotic use was nearly three times more common in people with [Parkinson's] than in the comparison cohort," the researchers wrote.
Among those who started on antipsychotics, those with Parkinson's were significantly younger on average (74.6 vs. 77.7 years) and significantly more Parkinson's patients who initiated antipsychotics were men compared to the general population (56% vs. 48.5%).
The rates of antipsychotic initiation were higher in Parkinson's patients both before and after diagnosis, analyses showed. While the greatest differences were seen about five years after diagnosis, antipsychotic use started to increase in people with Parkinson's roughly four years before a diagnosis.
"These findings support that neuropsychiatric symptoms of [Parkinson's] might start years before the diagnosis," the researchers wrote.
A noted limitation of this study is that the databases did not provide information about antipsychotic dosage or the reason for the therapies being prescribed. The databases also only assess prescriptions given to adults in the community, not in nursing homes and hospitals.