Explaining, Not Complaining: A New Approach to Pain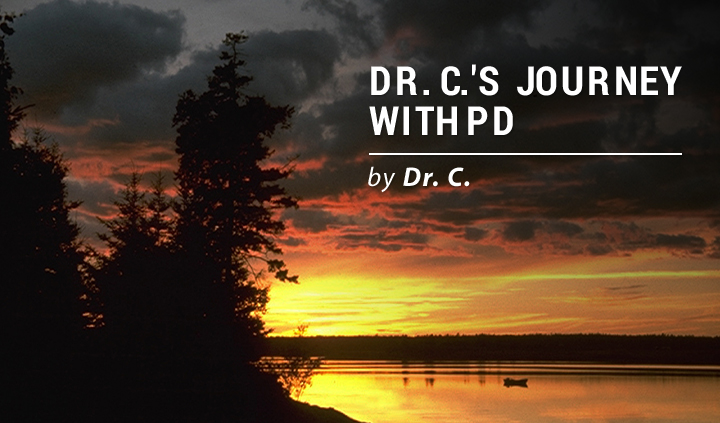 Pain visits me all the time now. There are multiple days when high pain levels make me nauseated. I am sick and tired of having to say how sick and tired I feel. I'm experimenting with a new approach: responding to the pain in a dispassionate way, making observations, and providing explanations.
Neo (my neocortex, mentioned in a previous column) snickers, "Who are you kidding? You can't sit with five days of high pain without the Grouch showing up and leaving behind a trail of consequences." Neo tends to be a bit of a naysayer, much like Eeyore in the books about Winnie-the-Pooh, by A.A. Milne.
"Not true," I quickly retort. "For the last two five-day stretches of bad pain, I did not let the Grouch speak in public. My partner shared her sincere gratitude on this accomplishment. It makes it easier on her and makes the home less stressful, decreasing my total pain level."
Neo replies, "I'm not talking about just zipping the lip. I'm talking about that inner dialog, the way you speak about the high levels of pain to yourself. What happened the other night after five days with high pain?"
I let out a deep sigh. "That was a difficult night, following a difficult week. It seemed like so many events were crashing around me. I tried to quiet my thoughts, but the pain was too loud, overpowering. Eventually, it consumed me."
Neo challenges my perception. "Did you hear how you talked to yourself about this high-pain experience?"
Reflecting, I admit, "Yep. With every pain surge, I complained about how miserable I felt. There wasn't an external Grouch for others to see, but he showed up in my thoughts — a lot!"
"Exactly!" Neo exclaims. "It is the Grouch you have to change if you seek improved well-being. It's easy to complain, and you have plenty of company on social media. But finding a different path, implementing healthy solutions — that's where the hard work happens."
I've seen glimmers of a different inner dialog. Rather than reacting to the high pain, I should be sitting in the "pause between" and observing it with as little emotion as possible; analyzing the pain and reporting back to Neo like a journalist covering a story. A new inner dialog needs to develop to keep the Grouch at bay. It's a dialog about being caressed by calmness, about knowing this is possible at any time and making calmness the focus of my attention.
"Nice idealism," Neo says, waving his brain neurons at me. "You know you haven't been fully successful at this yet."
I sigh, "True, I haven't achieved a perfect day. Maybe I never will. But I am trying to improve every day." Taking a deep breath to calm the emotions Neo has stirred by pointing out my failings, I continue, "I also find that seeking quietude in the pause between helps me. I'm facing one day at a time while doing all I can to implement a new pattern of thought and behavior. I'm just taking small, incremental steps right now, but I'm happy with the progress."
Neo reminds me in that Eeyore tone, "You know how hard this is to accomplish."
I stand, move to the windows and look out on the perennial gardens. The summer colors are starting to diminish, but the plants still have plenty of blooms. "You know, Neo," I say calmly, "Life is like gardening in many ways. Take a shovelful of dirt, arrange plants by complementary colors, and lay a broad, level path to walk, pause, and enjoy. Showing up and accomplishing those baby steps every day eventually brings forth a garden of wonder and delight."
Neo and I are quiet together while we walk the garden path.
***
Note: Parkinson's News Today is strictly a news and information website about the disease. It does not provide medical advice, diagnosis or treatment. This content is not intended to be a substitute for professional medical advice, diagnosis, or treatment. Always seek the advice of your physician or another qualified health provider with any questions you may have regarding a medical condition. Never disregard professional medical advice or delay in seeking it because of something you have read on this website. The opinions expressed in this column are not those of Parkinson's News Today or its parent company, BioNews Services, and are intended to spark discussion about issues pertaining to Parkinson's disease.