The Death of Self: A Casualty of Chronic Disease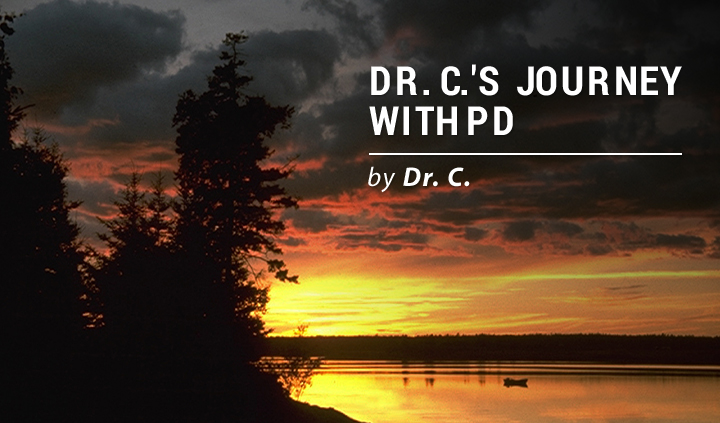 Death, the "D" in the CHRONDI Creed, refers more to the death of our self-identity than it does to physical death. As we endure the long battle with a chronic disease and deal with a gradual progression in symptoms, a loss of function occurs. I touch upon the stealing away of bits and pieces of both physical and mental function in my column about the "disease thief."
The disease thief robs us of so many of the ways by which we know ourselves. It is a death of the self that is a casualty of chronic disease. The death of self needs to be addressed with as much mindfulness as any other part of the creed for total health to be maintained at the highest level possible.
There is no manual for navigating through the death of self. I was educated in many ways to be prepared for it. And yet when it happened, I was shocked by the severity of its effects. Parkinson's disease gradually took from me those things I identified as belonging to myself, things I would pull out of my pocket when someone asked, "What do you do?"
Following is a list of things that were stolen from me, roughly in chronological order:
Field mineral specimen collecting (since I was a teenager)
Professional field geologist
Hiking and exploring rugged terrain
Clinical counseling work
Professor of counseling and geology
The time and money spent on four college degrees are behind all the years of experience expressed in the above list. Now all are casualties of a chronic disease. It is the death of self.
Looking in the mirror, past the gray hair and crevasses of age, deep into multicolored eyes, I found nothing that I remembered as me. The self I once knew was gone — dead! I was sitting in a void in a life without meaning, with nothing of familiarity.
From my clinical work, I knew that people get lost when this happens. It can be quite difficult to find the way back. I also knew something about this journey from mystical teachings, but knowing and living through it personally are two different things. Somehow, I had to find my way out. I had to heal from the death of self.
We can apply stages of grief to healing from the death of self. As I mentioned in the disease thief column, we should use terror management should as needed. And it is important to have a support network through the process, including peers, family, and technology. Additionally, the CHRONDI Creed can be used to help with healing, particularly the "I" in Identity. I will cover that in the next column.
Have you experienced the "death of self" while battling a chronic disease? What progress have you made?
***
Note: Parkinson's News Today is strictly a news and information website about the disease. It does not provide medical advice, diagnosis or treatment. This content is not intended to be a substitute for professional medical advice, diagnosis, or treatment. Always seek the advice of your physician or another qualified health provider with any questions you may have regarding a medical condition. Never disregard professional medical advice or delay in seeking it because of something you have read on this website. The opinions expressed in this column are not those of Parkinson's News Today or its parent company, BioNews Services, and are intended to spark discussion about issues pertaining to Parkinson's disease.