30 Days of Parkinson's: My Father Was My Inspiration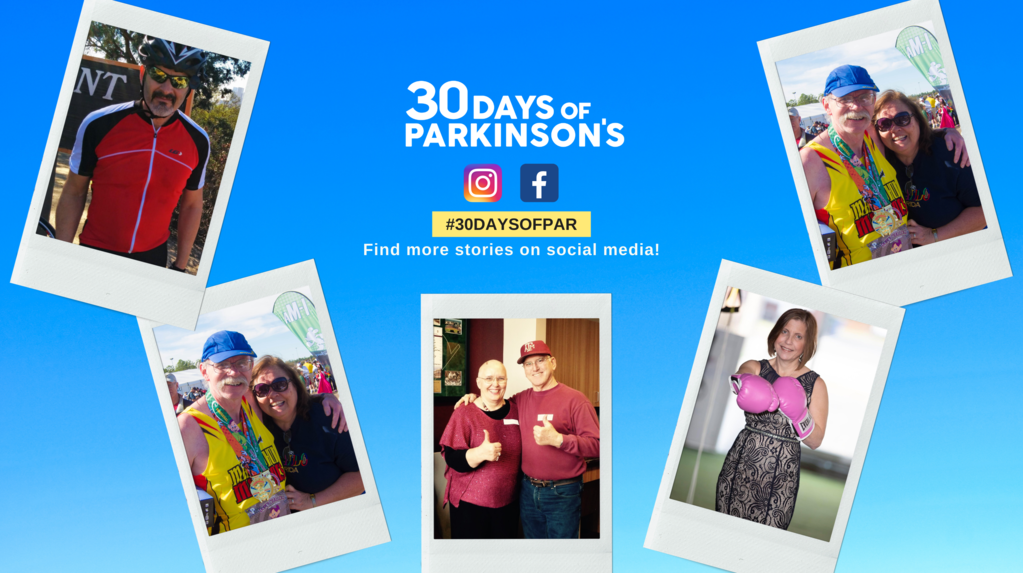 Day 14 of 30
This is Jill Steffey's story:
My father was my inspiration for becoming a Rock Steady Boxing coach for people with Parkinson's. My father died in June 2020 at home because of Parkinson's. He was the best man in the world!
I have been a caregiver for more than 20 years for both of my parents so I have been through everything from finding caregivers to managing their home and mine to rehabilitation services to dealing with all of the things after death. 
God placed caregiving in my blood for as long as I can remember. I took care of my mom when I was in seventh grade because she was in the hospital for over a month. My sister and I ran the house while she was gone. I have always enjoyed working with people who need care. I am a retired school teacher of 26 years working with special needs/"alternative" kids so I have seen many aspects of helping people. 
Being a Rock Steady Boxing coach has given me a wonderful avenue to be a caregiver to more people than I ever imagined. Not only do I get to "fight" with my fighters but I also get to work with their families.
Parkinson's is not a disease for one person — it involves everybody involved with them. I answer questions, give advice, and read everything I can to make my program better and more responsive to what my fighters need. 
Being a caregiver means that you give up a lot of things, but you can gain so much by being there as they need you. Caregiving is extremely hard on your body, mind, and soul but it is so worth it. Keeping my father at home was very difficult but we were with him during his death during Covid. I made the promise to keep him at home and I did. 
Parkinson's News Today's 30 Days of Parkinson's campaign will publish one story per day for Parkinson's Awareness Month in April. Follow us on Facebook and Instagram for more stories like this, using the hashtag #30DaysofPAR, or go here to see the full series.