MJFF Names German Neurologist as Winner of 2022 Langston Award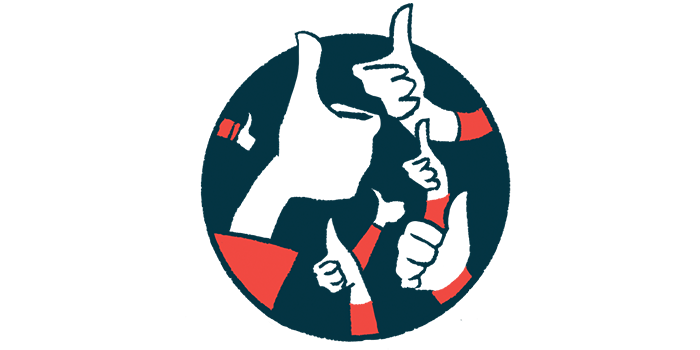 The Michael J. Fox Foundation (MJFF) has named Brit Mollenhauer, MD, a foundation scientific advisor, as the winner of this year's J. William Langston Award in recognition of her contributions to Parkinson's research in expanding avenues to new treatments.
Mollenhauer's work has focused on developing biomarkers of early stage, or prodromal, Parkinson's, as well as those tracking disease progression. Her goal is to develop tests to improve diagnosis and speed therapy development.
"We are extremely grateful for partners such as Brit," Mark Frasier, PhD, chief scientific officer at the MJFF, said in a press release. "She is a constant champion for evaluating new and promising biomarkers of brain disease, and her dedication to the scientific and patient communities is invaluable in our efforts toward cures."
Mollenhauer, a neurologist and a professor of neurology at University Medical Center Goettingen, Germany, is head of translational science at the Movement Disorders Center of the Paracelsus-Elena-Klinik in Kassel.
"I am incredibly honored to receive this award," she said. "I have valued my partnership with MJFF since my first Foundation grant on biomarkers in 2007."
Mollenhauer launched several observational studies, including the De Novo Parkinson (DeNoPa) study. Taking place at a single center study in Kassel, it aims to better understand the disease's natural history, including identifying markers for diagnosis and progression.
She also helped to open the Parkinson's Progression Markers Initiative (PPMI), an observational study that follows people  with and without Parkinson's over time to further understand how disease starts and progresses. She serves as PPMI's principal investigator at the Kassel clinic.
"I was proud to help launch the Parkinson's Progression Markers Initiative, bringing together scientists to share data and biosamples," Mollenhauer said.
The collection of samples and data are available to researchers worldwide to speed treatment development.
"I am convinced that PPMI's work is the solution to succeeding in finding a cure and eventually preventing Parkinson's disease," she added.
Mollenhauer has received several awards, and is a longstanding scientific advisor to the foundation. She currently serves on the MJFF Scientific Advisory Board and the PPMI Executive Steering Committee.
Her contributions include recommendations on the foundation's strategy and its landmark studies. As a co-chair of PPMI's Biologics Working Group, she leads discussions among researchers in academia and industry working in Parkinson's.
The J. William Langston Award was established in 2006 to recognized the contributions of foundation advisors. It is named after Langston, a founding scientific advisor who joined with staff in working tirelessly throughout the MJFF's early days to bring together leading global experts in Parkinson's disease research.
The Langston Award includes a $25,000 research grant.