FDA Continuing to Monitor Nuplazid Use, Agency Says in Response to Controversial CNN Report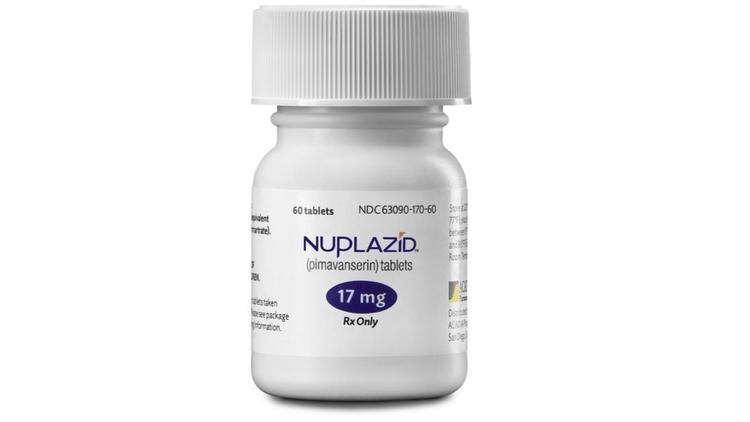 The U.S. Food and Drug Administration is keeping close watch on the use of Nuplazid (pimavanserin) by Parkinson's patients with disease-related psychosis, but at present sees no reasons to change the existing warnings placed on the medication — sold by Acadia Pharmaceuticals — when first approved.
The FDA stated its position, given in response to a recent CNN report on patient deaths allegedly linked to the Parkinson's medication, in an email sent April 16 to Parkinson's News Today.
"We are aware of adverse events associated with Nuplazid and continue to review the drug's safety profile," said the statement, sent by a press officer in the FDA's Office of External Affairs.
The FDA said it has recognized the medication's "complex safety profile" ever since Nuplazid was approved in April 2016 under its Breakthrough Therapy designation— one of four expedited FDA review programs that apply to medications showing substantial improvement over existing treatments in early clinical data.
This recognition, it said, "led to the inclusion of a Boxed Warning and the addition of other important Warnings and Precautions in the product labeling, so that healthcare professionals could have the risk/benefit information needed to make prescribing decisions."
Nuplazid is aimed at treating Parkinson's disease psychosis, a condition characterized by hallucinations and delusions that affects about 40 percent of the 1 million or so Americans with the disease. According to CNN, Nuplazid generated $125 million in 2017 sales for the San Diego-based company.
In an April 27 press release, Acadia said "we are confident in Nuplazid's efficacy and positive benefit/risk profile, and stand firmly behind" the therapy.
The company noted that because it distributes Nuplazid through a specialty distribution channel, Acadia has frequent contact with patients and caregivers regarding adverse events.
"This increased interaction naturally results in dramatically higher adverse event collection and reporting compared to products without such a distribution method," it said in the release, explaining that around 93 percent of reported incidents linked to Nuplazid use are considered "solicited" because of this direct interaction. Only the remaining 7 percent are considered "spontaneous" reports, those that originate from patients, caregivers, or healthcare professionals.
"In contrast, most other antipsychotics are distributed through retail channels, which rely almost entirely on 'spontaneous' reporting," Acadia said. "Consequently, only a small fraction of actual adverse events are collected for these drugs."
FDA Commissioner Scott Gottlieb, in response to questions from members of Congress about the treatment's safety, announced in late April that his agency would "take another look" at Nuplazid, according to a CNN report.
The April 9 article on the cable network's website cited an analysis by the Institute for Safe Medication Practices — a nonprofit healthcare group — finding that 244 deaths had been reported to the FDA in the nine months between Nuplazid's June 2016 appearance on the market and March 2017. In the past year, shares of Acadia have fallen by 56 percent.
But the CNN article did not show any evidence that Parkinson's patients on Nuplazid were more likely to die than patients not taking the medication. In fact, the network quoted an Acadia statement noting that Parkinson's patients using Nuplazid had a much lower death rate than those with psychosis but not taking the therapy.
"We have noted that the cases typically involve geriatric patients with advanced-stage Parkinson's disease, as well as numerous medical conditions, who are frequently taking concomitant medications with risks for serious adverse events, including death," the FDA noted in its statement.
It also noted that Acadia is continuing to study Nuplazid to better understand its safety profile and effectiveness.
The Parkinson's Foundation, in statement posted on April 10 that referred to the CNN article, said it's "closely monitoring" the recent reports on Nuplazid.
"At this time, we are recommending that patients on this drug consult with their neurologists about the risks and benefits of the treatment," it said. "The FDA will continue to monitor the drug's use and safety, but they have not identified a specific safety issue that isn't already described in the drug's label."
The Michael J. Fox Foundation, in a similar posted statement, also said it "will continue to monitor and report any new developments around the status of Nuplazid."
MJFF added as a disclaimer that while it didn't fund Acadia's development of this therapy, "our clinical trial search engine, Fox Trial Finder, helped to increase the flow of participants into clinical trials of the drug" and that the foundation "has also granted funding to Acadia for studies of a different Parkinson's therapy."
No further statements have been issued by either foundation.