World Brain Day 2020 Dedicated to Parkinson's Disease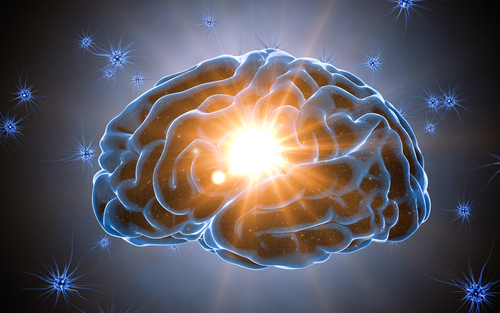 The 6th annual World Brain Day, celebrated Wednesday (July 22), will be dedicated to raising awareness for Parkinson's disease and promoting patient advocacy.
The World Federation of Neurology (WFN) founded and coordinates the event to raise public awareness and promote advocacy related to brain health. This year, the WFN has partnered with the International Parkinson and Movement Disorder Society (MDS) to focus on the impact that Parkinson's has on individuals and society.
The two organizing groups will work alongside 122 global organizations to advocate for better patient care and education, as well as additional research to support those living with Parkinson's and their caregivers.
"Parkinson's Disease affects people of all ages, including one in 100 people over the age of 60," said Tissa Wijeratne, World Brain Day chair, in a press release. "The prevalence of this disease is on the rise, making our actions today vital to improving the lives of those who have been and will be diagnosed, particularly during this global health crisis."
The WFN will host a free webinar at 12:30 p.m. GMT Wednesday to discuss the current state of prevention, diagnosis, and treatment. Some of the world's leading neurologists, patient advocates, and Parkinson's disease experts will attend and offer their vital insights into the condition.
To register for the event, visit this site.
The MDS has made available several educational resources for Parkinson's. These include video presentations from top movement disorder experts and free courses on clinical approaches, evaluation, and management of movement disorders.
The WFN expects member organizations to participate in public awareness programs, virtual symposia, webinars, and other educational and advocacy activities. They also will engage on social media via Facebook Live and Twitter chats in their own countries and regions to highlight the key issues related to Parkinson's disease.
The MDS and the WFN have collaborated to develop a toolkit for those wishing to make presentations related to Parkinson's, or to include World Brain Day and Parkinson's-related banners to their websites.
"Parkinson's Disease affects more than seven million people around the globe— that's nearly equivalent to the entire population of New York City," said Wijerante. "Our goal is to raise awareness for Parkinson's Disease and its impact on society in an effort to improve access to quality neurological care and life-changing treatments."
Individuals are encouraged to promote public awareness on social media through the use of the hashtags #WorldBrainDay and #WBD2020.
"Brain health has never been more vital or relevant," said WFN President William Carroll. "When the world unites against this crippling movement disorder on World Brain Day, we will demonstrate the power of advocacy and awareness."
Beyond just World Brain Day, the WFN will ask patients, caregivers, and loved ones around the globe to share their stories about Parkinson's on social media over the coming months.
The COVID-19 pandemic continues to demonstrate the global nature of healthcare. To support people throughout this period, the WFN will provide information regarding how to navigate COVID-19 while living with Parkinson's.
"When we all move together, we raise the voices of those impacted while uniting the world in a mission to end Parkinson's Disease," said Carroll. "The World Federation of Neurology's World Brain Day aims to energize those with Parkinson's Disease to drive research, improve standards of care and advocacy for the seven million people living with this disease today and those who will one day be diagnosed."
Each year, the WFN selects a different topic as its focus for World Brain Day. Past topics include epilepsy, aging, clean air, and migraines.