Researchers Receive Funding to Study New Gene Linked to Parkinson's Disease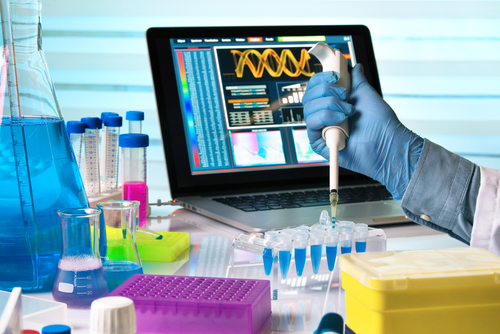 A multidisciplinary research team at Purdue University in Indiana and the University of Bordeaux in France was awarded a $107,000 grant by the The Michael J. Fox Foundation for Parkinson's Research to study the neuroprotective ability of a newly discovered gene associated with Parkinson's disease.
The gene was discovered by Jean-Christophe Rochet, PhD, a professor of medicinal chemistry and molecular pharmacology at Purdue, when he and Min Zhang, PhD, a professor of statistics at Purdue, identified a list of genes related to Parkinson's by analyzing several data sets obtained from one of the National Institutes of Health-Designated Data Repositories.
"While some of the genes on the list were already known, Chris [Rochet] found an interesting gene that has not been reported to be directly associated with Parkinson's disease yet," Zhang said in a press release.
The gene, called NFE2L1, produces a protein that controls other genes involved in the survival and maturation of dopaminergic neurons.
Parkinson's disease is caused by the impairment or death of these dopamine-producing nerve cells, or neurons, in a region of the brain called the substantia nigra, which controls the body's balance and movement.
"NFE2L1 levels are reduced in dopaminergic neurons in the brains of Parkinson's disease patients," Rochet said. "We recently found in a large-scale genomic study that a minor allele of NFE2L1 can lower Parkinson's risk. These observations imply that neuron death in Parkinson's disease may result in part from a loss of the neuroprotective action of NFE2L1."
Researchers hypothesize that increasing the production of the NFE2L1 protein in rodent models of Parkinson's disease will reduce nerve cell death.
The team then intends to screen for compounds that can increase NF2L1 levels in the brain, either by stimulating its production or by blocking its degradation by the proteasome, a protein complex that destroys unnecessary or damaged proteins.
This research will not only shed light on the protein's ability to reduce neurotoxicity, but the team also hopes it will aid in the development of Parkinson's therapies that target NFE2L1 levels in the brain.