$7M Grant Awarded to Develop NISNEM (Non-Invasive, Individual Brain Cell Imaging Technology)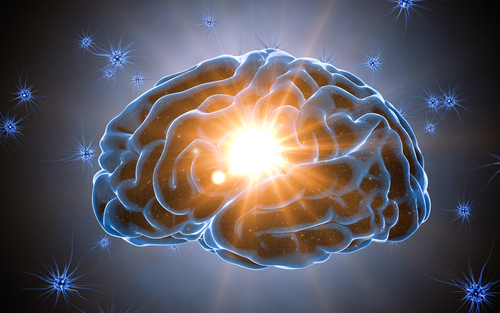 The Engineering and Physical Research Sciences Council (EPRSC) at UK Research and Innovation (UKRI) has awarded researchers at Imperial College London with a £5.5 million ($7.07 million) grant to develop a non-invasive technology that monitors the activity of individual brain cells.
The grant was awarded by the UKRI EPSRC as part of the Transformative Healthcare Technologies for 2050 initiative, which aims to rapidly progress medicine in the UK's National Health Service for the next 30 years.
The technology, called Non-Invasive Single Neuron Electrical Monitoring (NISNEM), would allow healthcare providers to track the activity of individual brain cells, in order to detect aberrant behavior that may be indicative of Parkinson's disease or other neurological conditions.
This would be an improvement over existing techniques, which are limited to either non-invasive imaging techniques that monitor large regions of the brain, or surgical implants that monitor individual brain cell activity. The latter are rarely used because of their invasiveness.
"The current inability to access single neuron activity in the brain not only limits our ability to understand and diagnose neurological conditions, but also prevents the broad adoption of neurotechnologies in healthcare," Dario Farina, PhD, said in a press release. Farina is a professor of bioengineering at Imperial College London and the leader of the NISNEM development team.
"We hope our technology, funded by the EPSRC grant, will provide a breakthrough in understanding, diagnosing, and treating increasingly prevalent neurological conditions, such as stroke, Parkinson's disease, and Alzheimer's," he said.
As research into neurological conditions progresses, it is becoming evident that the ability to monitor individual brain cells would aid significantly in the understanding, detection and treatment of these conditions.
To address this need, the researchers at Imperial College London intend to use high-powered electrodes as part of the NISNEM technology.
These electrodes can generate images of neural activity based on the electric impulses of brain cells. The electrode data then will be interpreted by artificial intelligence (AI) algorithms, which are theoretically able to separate the activity of individual cells.
Through repeated use of this technology, researchers will be able to use NISNEM to detect aberrant behavior indicative of a neurological condition.
Researchers indicate that NISNEM has the potential to improve diagnostics, monitoring, intervention, and understanding of neurological disease.
The technology also has the potential to aid in the development of brain communication interfaces, which may allow for greater control over prosthetics and sensory aids, according to the grant application. The researchers also envision NISNEM as having the potential to restore the brain's ability to reorganize itself — a potential treatment for a number of conditions, including spinal injuries and Parkinson's disease.
Researchers also suggest that NISNEM would enable therapeutic technologies to be available at home, allowing for more convenient access to healthcare.
The NISNEM project was one of six chosen for the Transformative Healthcare Technologies 2050 initiative.
The initiative also awarded a team of researchers with a £6 million (about $7.70 million) grant, supporting the development of a robotic device called emPOWER, which is designed to restore muscle strength in patients with neuromuscular conditions.
The researchers developing emPOWER are based primarily at the University of Bristol, but the team also includes Imperial College London professor Molly Stevens.
"The pioneering projects we are backing today will help modernise healthcare, improving all of our lives now and into the future," said Amanda Solloway, science minister of the UK government, in her keynote speech at London Tech Week 2020. "This announcement is part of our ambitious R&D [research and development] Roadmap and underlines our commitment to back our incredible scientists and researchers and invest in ground-breaking research to keep the UK ahead in cutting-edge discoveries," she said.