Michael J. Fox Foundation's Nike Mag Auctions Raise $6.75M for Parkinson's Research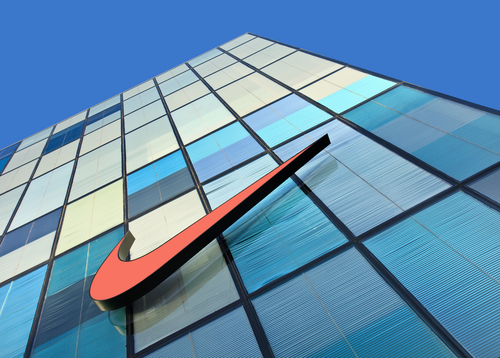 The Michael J. Fox Foundation (MJFF) and Nike have so far raised $6.75 million for Parkinson's disease research though their Nike Mag sneakers drawing and auctions this fall.
The drawing and sales featured a limited-edition release of 88 pairs of the iconic Nike Mag self-lacing shoe. A final 89th pair will be sold to the highest bidder on Nov. 12 in New York City at the foundation's gala called "A Funny Thing Happened on the Way to Cure Parkinson's." Nike has now raised more than $16 million since 2011 to benefit the MJFF's mission to end Parkinson's disease.
"Thanks to Nike, we've raised a boatload of money for research and we've had tons of fun while doing it," Michael J. Fox said in a news release. "We're grateful to everyone who's engaged in our work and we welcome those who have come to learn more about us through this amazing partnership."
Nike raised millions for research for the Draw for the Nike Mag, prompting new people around the world to support the medical need of those living with the disease. Nike and the MJFF made the Nike Mag available through the online drawing between Oct. 4-11. Each entry donated $10 to the Fox foundation. In its final 12 hours, thanks to an unidentified benefactor, the donations were doubled and matched dollar for dollar. The winners were notified Oct. 17.
Funds were also generated through live auctions in Hong Kong (Oct. 11) and London (Oct. 14). The London auction garnered $56,800, while Hong Kong's auction raised around $104,000.
Michael J. Fox was seen wearing the shoes three decades ago on the silver screen, and since then, the Nike Mag shoes have become iconic, captivating sneaker and movie enthusiasts around the world.
"It's been an honor to work with Michael and his foundation over the years on such an important mission," said Mark Parker, chairman, president and CEO of Nike. "We could never have imagined when we started this journey 30 years ago it would have such a wide-reaching effect — and we can't wait for what's next."
In 2011, Nike created a limited-edition run of 1,500 pairs of Nike Mag sneakers for the foundation. They were auctioned off on eBay for 10 days, and about $5 million was raised, matched dollar-for-dollar for a total of about $10 million.
Nike spent the last five years working on a new technology that makes the new Nike Mag even better; the shoes sense who is wearing them and they tighten for individual feet. The new shoes became available on Oct. 4 through the now-completed drawing.