To Help Underserved Patients, APDA Offers 2 Key Resources in Chinese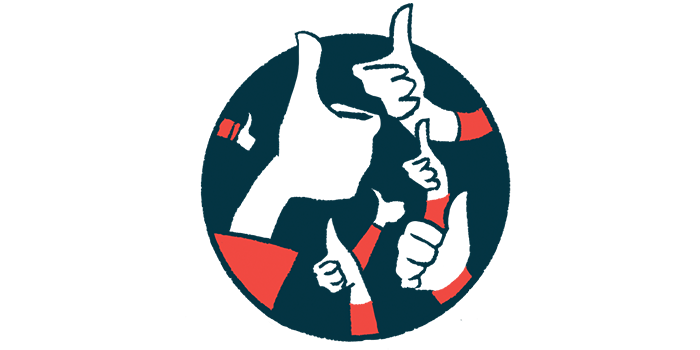 The American Parkinson Disease Association (APDA)  is now offering two key resources in simplified Chinese — part of the nonprofit's ongoing efforts to reach and support more Parkinson's disease patients and caregivers, particularly in underrepresented communities.
The newly transcreated free resources, written in Chinese characters, are the APDA's Parkinson's Disease Handbook and Medical ID Card.
Both are available to download from the APDA website — which already offers many resources in Spanish — or hard copies can be physically mailed.
"We are very excited to launch these two key resources in simplified Chinese as a first step in better serving the Chinese community," Leslie A. Chambers, APDA president and CEO, said in a press release.
"There are so many more people we want to help and support. We have created and translated a wealth of resources for the Spanish-speaking community and we will continue to expand those offerings. And now we are so eager to begin better serving those who speak Chinese as there is a severe lack of credible Parkinson's disease information available to them," Chambers said, adding, "We still have a long way to go, but we are happy to make this progress."
The handbook is a reference guide for new patients living with Parkinson's or anyone who wants to learn more about the progressive neurodegenerative disorder. The goal was to try to overcome language barriers that can make it challenging for patients of Chinese heritage to feel empowered, get the information needed to understand their diagnosis, and make treatment decisions.
"We have yet to find such a thorough overview of the disease designed specifically for this community and we hope this resource fills an unmet need," Chambers said.
In addition to other Parkinson's information, the handbook provides an explanation of the disease and its common symptoms. It outlines available treatments, practical caregiving tips, and current research.
To ensure translation accuracy and cultural relevance — a process known as transcreation — the organization received help from several Parkinson's experts who are fluent in Mandarin.
"Many Chinese patients with Parkinson's disease may find it difficult to fully understand the complexity of the disease and various terminologies in English," said Tao Xie, a movement disorders neurologist at the University of Chicago who played a key role in the new handbook's development.
"Their access to specialty care may not always be possible and their questions related to Parkinson's disease may not always be properly answered. This handbook will break the language and terminology barriers and bring up-to-date expert information to the Chinese-speaking members of our Parkinson community," he said.
The APDA also translated its Medical ID Card into simplified Chinese. Patients often present symptoms — tremor, masked expression, or gait and balance issues, for example — that are sometimes misconstrued. The ID card can help alleviate that by serving as a form of communication with first responders in emergency situations, and by providing emergency contact information.
The new resources are part of the APDA's three-year strategic plan to enhance its reach to underserved, understudied, and underrepresented communities to promote health equality and care access, and to provide expanded support and education.