ABBV-951 Found to Help Control Motor Symptoms in Phase 3 Trial
Levodopa/carbidopa alternative improves 'on' time in advanced Parkinson's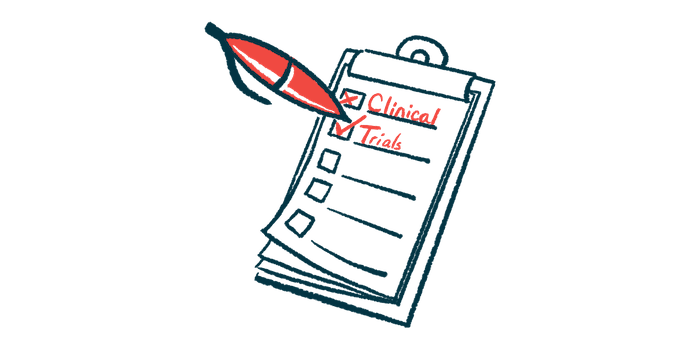 ABBV-951, a continuous infusion formulation of levodopa/carbidopa that's administered under the skin, improved "on" time and decreased "off" time when compared with standard oral therapy in people with advanced Parkinson's disease.
Those are the results of a randomized Phase 3 clinical trial testing the experimental formulation in more than 170 patients.
The findings suggest that ABBV-951 "can control motor symptoms and reduce motor fluctuations in patients with advanced Parkinson's disease, and offers a potentially safe and effective, individualised, and non-surgical alternative to available treatments," the investigators wrote.
The trial results were reported in a study, "Safety and efficacy of continuous subcutaneous foslevodopa-foscarbidopa in patients with advanced Parkinson's disease: a randomised, double-blind, active-controlled, phase 3 trial," published in The Lancet Neurology.
Testing ABBV-951 in patients
Parkinson's disease is caused by the loss or malfunction of dopamine-producing cells in the brain, leading to low levels of this signaling molecule, which is involved in movement control.
Levodopa, which is converted to dopamine in the brain, is a standard treatment for Parkinson's symptoms. It is usually combined with carbidopa, which helps reduce the levodopa dosage needed — and its potential side effects.
However, the prolonged use of levodopa renders the treatment less effective. This reduces the period, called "on" time, when Parkinson's symptoms are under control. It also increases the time between doses, known as "off" time, when symptoms are no longer controlled.
Additionally, the need for several doses per day causes fluctuations in dopamine levels in the brain. Taken together, this can contribute to motor fluctuations and uncontrolled movements, or dyskinesia.
ABBV-951 (foscarbidopa/foslevodopa), developed by AbbVie, was designed to be administered under-the-skin in a continuous infusion, providing more stable levodopa levels over time.
Based on preliminary results from a Phase 3 clinical trial (NCT04380142), sponsored by AbbVie, the company had filed for the therapy's approval with the U.S. Food and Drug Administration. That application seeks regulatory approval for the treatment of motor fluctuations in advanced Parkinson's disease, given that ABBV-951 outperformed standard immediate-release oral carbidopa/levodopa capsules.
This Phase 3 clinical trial focused on dyskinesia symptoms. It enrolled 174 participants with advanced Parkinson's disease at 65 sites in the U.S. and Australia. All enrolled participants had motor fluctuations that were inadequately controlled by their treatment regimens.
In total, 141 participants were treated either with the continuous infusion of ABBV-951 and an oral placebo (74 participants) or with a continuous infusion of a placebo and oral immediate-release levodopa/carbidopa (67 participants). Treatment duration was 12 weeks, or about three months.
The trial's main goal was to assess how ABBV-951 affects the amount of on time without troublesome dyskinesia after 12 weeks of treatment, as reported by participants. A key secondary goal was to assess how ABBV-951 affects the amount of off time experienced by participants.
Targeting dyskinesia
Now, new data shows that participants who received ABBV-951 experienced a significantly greater increase in on time without dyskinesia compared with those receiving oral levodopa/carbidopa — a mean of 2.72 hours for ABBV-951 versus 0.97 hours for oral levodopa/carbidopa.
Treatment with ABBV-951 also resulted in a significantly greater decrease in off time compared with oral levodopa/carbidopa. Specifically, that mean decrease was 2.75 hours with ABBV-951 versus 0.96 hours with the oral treatment.
"Given the 24 h administration and efficacy results, foslevodopa-foscarbidopa [ABBV-951] offers continuous symptom control throughout the day," the researchers wrote.
Furthermore, "this study confirmed the ability of the foslevodopa-foscarbidopa drug–device combination product to deliver a wide range of individualised and therapeutically relevant doses of foslevodopa (approximately 600–4250 mg/day levodopa equivalents), which is needed to control motor symptoms in advanced Parkinson's disease, allowing for fine-tuning and optimisation," the team added.
In terms of safety, most side effects, or adverse events reported by participants receiving ABBV-951, were considered mild to moderate in severity. The occurrence of serious adverse events was similar between the two groups, occurring in 8% of participants receiving ABBV-951 and in 6% of those receiving oral levodopa/carbidopa.
The most frequent adverse events for participants in the ABBV-951 group were those related to the infusion site — for example, skin reddening, pain, and swelling. This was followed by dyskinesia, falls, hallucinations, balance issues, constipation, and peripheral swelling.
Comparing both groups, adverse events related to the infusion site and hallucinations were more common with ABBV-951, whereas falls and associated injuries were more frequent with oral levodopa/carbidopa.
In the ABBV-951 group, 22% of participants discontinued treatment because of adverse events compared with 1% of those receiving oral levodopa/carbidopa.
Overall, based on the results, the researchers concluded that ABBV-951 "improved motor fluctuations, with benefits in both on time without troublesome dyskinesia and off time," and that it "has a favourable benefit-risk profile and represents a potential non-surgical alternative for patients with advanced Parkinson's disease."
The team noted, however, that the short, 12-week duration of the trial is a limitation. Other studies are now ongoing to assess the safety and efficacy of ABBV-951 on a longer time scale (NCT03781167 and NCT04750226). All are sponsored by AbbVie.
One additional ongoing Phase 1 ABBV-951 trial (NCT05094050), a short duration study to investigate the effect on different infusion sites, is recruiting in the U.S.