Rehabilitation Is About a Path to Well-being Using a Total Health Approach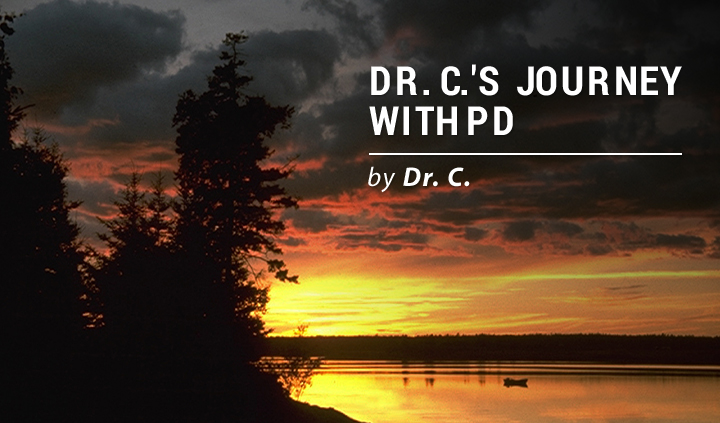 Rehabilitation, the "R" in the CHRONDI Creed, is about the path to well-being. It is an action plan aimed at doing all that is possible to live well with a chronic disease. A well-designed rehab plan can make that journey easier. Think of a rehab plan as an expanded treatment plan that includes not just symptom treatment, but also all those actions that contribute to quality of life — a total health approach.
In previous columns, I have covered a range of topics, reflecting the total health approach of a rehab plan: freezing (body), deep fatigue (body), mindfulness (mind), terror management (heart), lightness of being (soul), and the importance of showing compassion and gratitude (support environment). These columns reflect parts of my personal rehab plan and they illustrate the diversity of domains that need to be addressed when taking the CHRONDI Creed into battle against a chronic disease.
My PhD is in rehabilitation counseling with many years of writing rehab plans. Most often a rehab plan is thought of as a "back to work" plan following an injury or substance abuse. But it can also be thought of as a "back to well-being" plan when facing a chronic disease. A rehab plan includes care for the following: body, mind, heart, soul, and support environment. The well-designed rehab plan includes actions that address each of these care needs in connection with the path to well-being, while also placing emphasis on the strengths of each person, not just the symptoms. It is a total health approach.
It has taken me close to a decade to arrive at a rehab plan for this chronic disease. There has been a lot of trial and error, many consultations with professionals, support from family, and a ton of research. The plan is not a static thing. It is always getting tweaked to keep ahead of the chronic disease's changing demands.
The hardest thing for me has been to remain on the middle path, to not be too serious (intense, righteous), and at the same time, to not become too flippant (not caring, lost in the clouds). The middle path is also about monitoring actions in all realms (body, mind, heart, soul, environment) to keep an even balance in thought and action. The middle way is about using just the proper amount of action applied to any situation, and as a result, getting back just the right consequences. The balance of the middle way can be built into the design of a rehab plan, and in doing so, aid the path toward well-being.
Every rehab plan is individually tailored, and the more closely it matches the needs of the individual, the more likely it will be successful. But this can be a difficult goal to achieve. If you are a strong self-advocate, as I am, then there are hours and days of self-reflection and examination behind matching the rehab plan to personal needs.
But self-examination is not always accurate. There are times when what I want doesn't match what I need. When that happens, it is good to have the ear of a trusted caregiver. If you are a caregiver helping to develop a plan, then the question that needs to be continually revisited is, "How well do I know this person and their needs?"
Walking in another's shoes and having evidence that this has been accomplished can reveal a person's true needs. There are varying degrees of empathy, and it takes skill to understand and apply them. Not understanding a person's needs is like giving a thousand wool blankets to desert nomads because you thought it was the compassionate thing to do. Misinterpreting another's needs is a major obstacle to designing and delivering a successful total health rehab plan.
When living with a chronic disease, the opportunity for well-being to be present does not fall from a tree — we must go pick it when it is most ripe. It is hard work to design a detailed, individually tailored rehab plan focused on total health. It is also challenging to put that plan into action, learn from it, tweak it (over and over again), and come up with an improved version. It takes courage, perseverance, and support.
What actions have you taken to develop a total health rehab plan? Share them in the comments below so that our readers may benefit from your experience.
***
Note: Parkinson's News Today is strictly a news and information website about the disease. It does not provide medical advice, diagnosis or treatment. This content is not intended to be a substitute for professional medical advice, diagnosis, or treatment. Always seek the advice of your physician or another qualified health provider with any questions you may have regarding a medical condition. Never disregard professional medical advice or delay in seeking it because of something you have read on this website. The opinions expressed in this column are not those of Parkinson's News Today or its parent company, BioNews Services, and are intended to spark discussion about issues pertaining to Parkinson's disease.