Holding On to Happiness, but Not Too Tightly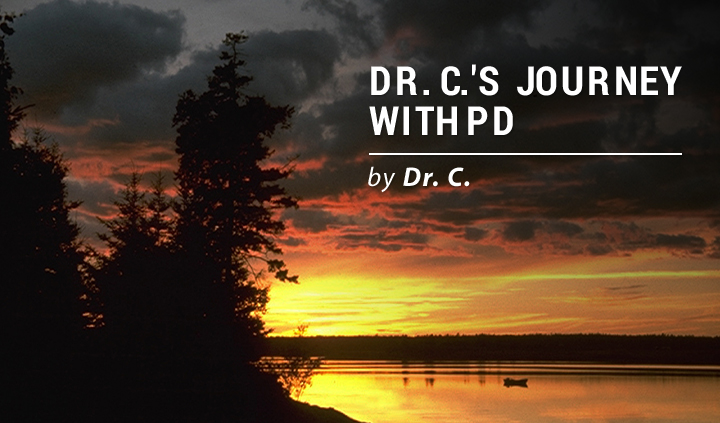 Life, liberty, and the pursuit of happiness. The H in the CHRONDI Creed refers to happiness. Happiness can be an elusive thing when battling a chronic disease like Parkinson's. So many things can get in the way of experiencing happiness: pain, deep fatigue, irritability, the time consumed by the disease, and grief accompanying things stolen by the disease. Trying to hold on to even small moments of happiness is challenging. However, it is possible to experience moments of happiness in the face of chronic disease if one trains the brain to hold the moment gently — not too tightly.
Happiness is a state of mind and includes a broad range of phenomena, such as gratitude, inspiration, accomplishment, beauty, awe, laughter, compassion, tranquility, joy, love, exhilaration, ecstasy, and bliss. The experience of happiness can have a connection to one (or several) of these phenomena. Before you finish reading this column, let's take a mental excursion together.
Visualize in your mind the last time you were happy and try to feel how you felt at that time. Try to hold the moment gently. Pause now to do that before reading on.
Were any of the above phenomena part of your memory? Remembering happiness is helpful in reminding us what it felt like and of what the experience may look like again. It can help us to see it in the smallest of moments throughout our lives. It is not a practice of grasping after happiness. Happiness is like a butterfly flitting from flower to flower. We take in the beauty and the rich, sensual experience and hold it gently in our mind. If we were to grasp the butterfly, we would destroy the experience.
Gently holding happiness without grasping is tied to a compassionate way of being. So much of our unhappiness is tied to grasping, to misperceptions, objectification, and poor communication in relationships. The practice of compassion is about experiencing the needs of others and then moving beyond suffering to a place of well-being. It is a shift in perception and out of suffering. Walking the path of the compassionate warrior is filled with happiness experiences accompanied by the knowledge of empathy, shifting perceptions, and shared well-being. Scrooge in Charles Dickens' "A Christmas Carol" wasn't happy until he experienced a shift in perception and became compassionate.
I don't expect to experience happiness all the time. That's just too unrealistic for where I am in my personal development as a compassionate warrior battling a chronic disease. I seek small moments each day, not by grasping for them but by looking for them, like looking at the butterfly, and then gently holding the moment in my mind. Then, I am very grateful for that moment and not sad when it naturally fades into the next experience as part of the day. This feeling of happiness is not induced by drugs or alcohol (which bring fake happiness and negative consequences). It is a happiness that comes from the practice of allowing the mind to experience both the large and small moments of happiness. I do my best to begin and end each day with a confirmation (a mantra or a prayer) of specific gratitude — not a statement of general gratitude but one aimed at something specific in my life. Gratitude is a way of holding the door open for those happiness moments.
Perhaps happiness brain training can be very helpful for those suffering from PD because of the link to dopamine production. I haven't seen any research on this, but I find the practice to be quite helpful. What do you think? Are there methods you use to bring happiness into your life? Share them in the comments. Let's pool together a collection of happiness tools for our readers.
***
Note: Parkinson's News Today is strictly a news and information website about the disease. It does not provide medical advice, diagnosis or treatment. This content is not intended to be a substitute for professional medical advice, diagnosis, or treatment. Always seek the advice of your physician or another qualified health provider with any questions you may have regarding a medical condition. Never disregard professional medical advice or delay in seeking it because of something you have read on this website. The opinions expressed in this column are not those of Parkinson's News Today or its parent company, BioNews Services, and are intended to spark discussion about issues pertaining to Parkinson's disease.